Here are some of the nearby activities you might like to try during your stay with us:
Golfing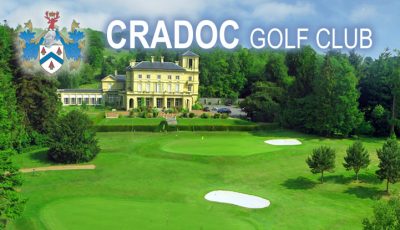 The  Cradoc 18 hole golf course, two miles North West of Brecon, is set in magnificent parkland and offers reduced green fees for visitors to Alexanderstone.
With mature tree lined fairways, true greens and not too much of the rough stuff, this south wales golf course will present you with every opportunity to play the game like a tour professional, and although the stunning views over the Brecon Beacons may beguile you and possibly distract you, they will only enhance the experience of a magnificent day's golf on a fabulous Welsh golf course.
For enquiries, please visit the Cradoc Golf Club Contacts page
Gorge Walking Wales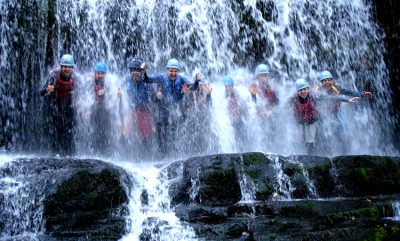 If you have never been gorge walking before it is basically having amazing fun in rivers with the most stunning Welsh scenery as a backdrop. You could be climbing waterfalls, crawling under slabs of rock, swimming through narrow gullies or jumping into deep pools, with some of the jumps over 25 foot high. All you need are a pair of old trainers, some shorts and plenty of enthusiasm, we supply all the rest. You will be kitted out with wetsuits, helmets and buoyancy aids and at Alexanderstone Manor you are only 18 miles away from one of the most exciting gorge walking venues that Wales has to offer.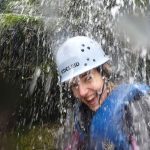 With some of the best instructors and equipment in the country we can take you and your group on a gorge walking adventure with jumps, swims, crawls and climbing thrills to exceed all other activities.
Contact Michael at Gorge Walking Wales
Tel 01989 566672
Mob 07854 819142